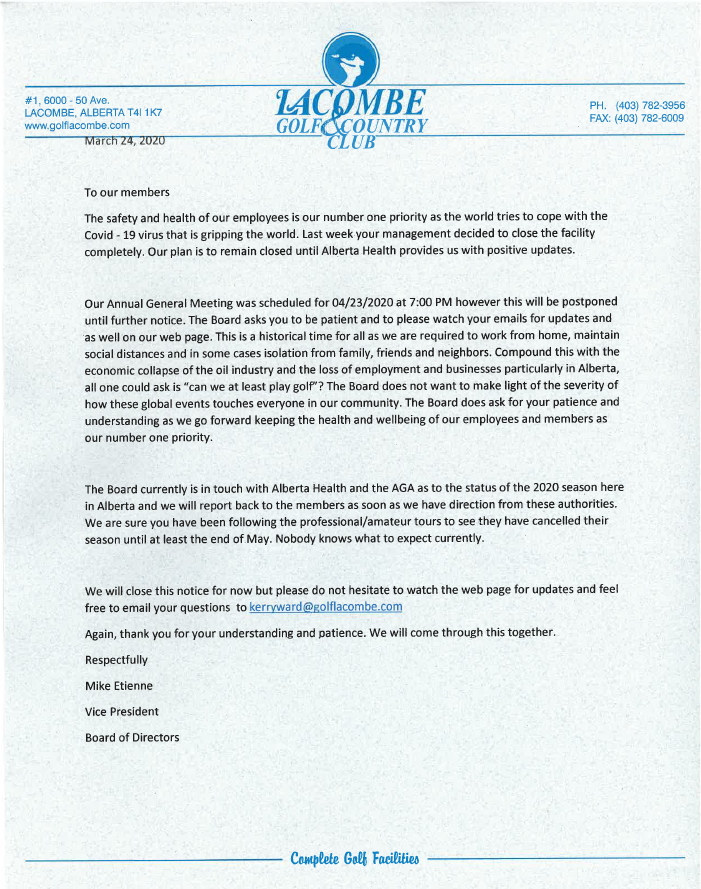 Lacombe is a unique place that combines small-town charm with a community pulsing with activity, energy and entrepreneurial spirit. Visitors to our bustling Central Alberta community of 11,500 residents are always delighted to discover dozens of picturesque heritage homes, shady streets and a downtown district full of restored historic buildings.
"Alberta's Sweet Spot"™ enjoys steady, well-managed growth and is eager to embrace a bright future. The combination of first-class lifestyle and recreational opportunities plus dynamic growth is what makes Lacombe a wonderful place to visit, and to call home.
Announcement from CowPatti Theatre
Dear Cow Patti Patrons,
As with our Prime Ministers announcement this morning in regards to gatherings of 50 or less and his call for people to stay home, we have decided to close the show Lunnenburg as of tonight March 17.
Anyone with bookings from March 18 till April 5 please do not contact the Box Office, we will be in contact with you.
The Theatre is a place that tells stories regarding the human condition and especially now – our concern is to have compassion and do our part to keep our community safe.
We look forward to bringing you all joy and laughter next season.